Riverside is a long established and well trusted company within the local care industry. We pride ourselves on recruiting people who share our core values and in return offer a career that provides stability, flexible work/life balance, progression and much more.
Becoming part of our team enables you the chance to work within a truly rewarding industry and for a company that values its staff with mutual respect, support and career development.
Listed below are just a few of the other benefits of joining our team.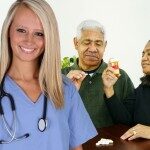 At Riverside Home Care, we provide a competitive package for our carers. Some of the benefits include:
Competitive hourly rate plus paid millage and generous travel allowance
30 days paid holiday pro-rota
Flexible full and part time hours
Pay rises in line with completion of qualifications
Carer of the month awards with cash bonuses/vouchers or gifts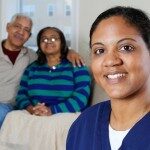 Our management team are always on hand to support you in your role at Riverside. We believe that our team are the face of our business and our ultimate aim is to ensure a happy working environment with a content workforce.
 We all work together and each one of us is always on hand to help. Our ethos centres around being open and approachable to create a friendly workforce.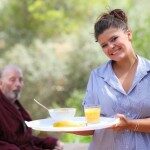 We believe in developing our team so we offer fully supported ongoing training opportunities. These include:
Fully paid training
E-learning
Diploma in Health & Social Care (all levels)
Care Certificate
Ongoing support
See What Our Carers Say About Us
"Starting work with Riverside has been one of the best moves I made. With the help of Sharon and Sue, my confidence in care has grown considerably. Any help you need or problems you might have are dealt with straight away with the utmost confidence.
"I can't praise Sharon enough for her support with my Diploma in Health and Social Care. I would highly recommend Riverside to both employees and service users. The standard of care is excellent and this is down to good management and staff.
I thoroughly enjoy my time here and hope for many more years to come."
-Michelle
"I have been working in health care for almost 6 years and with the ongoing training, friendliness and professionalism, I find this an outstanding agency to work for."
-Bianca